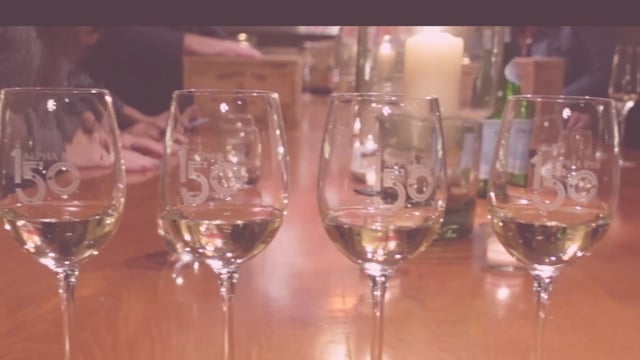 Member Store Open
In the coming weeks, we will unveil the new varietals and labels for the Fall 2021 Shipment!
Countdown to Fall 2021 Releases!
Club seniority is based on sign-up date and there is limited inventory of wine and vintage wooden crates available – so don't miss out!
00
00
00
00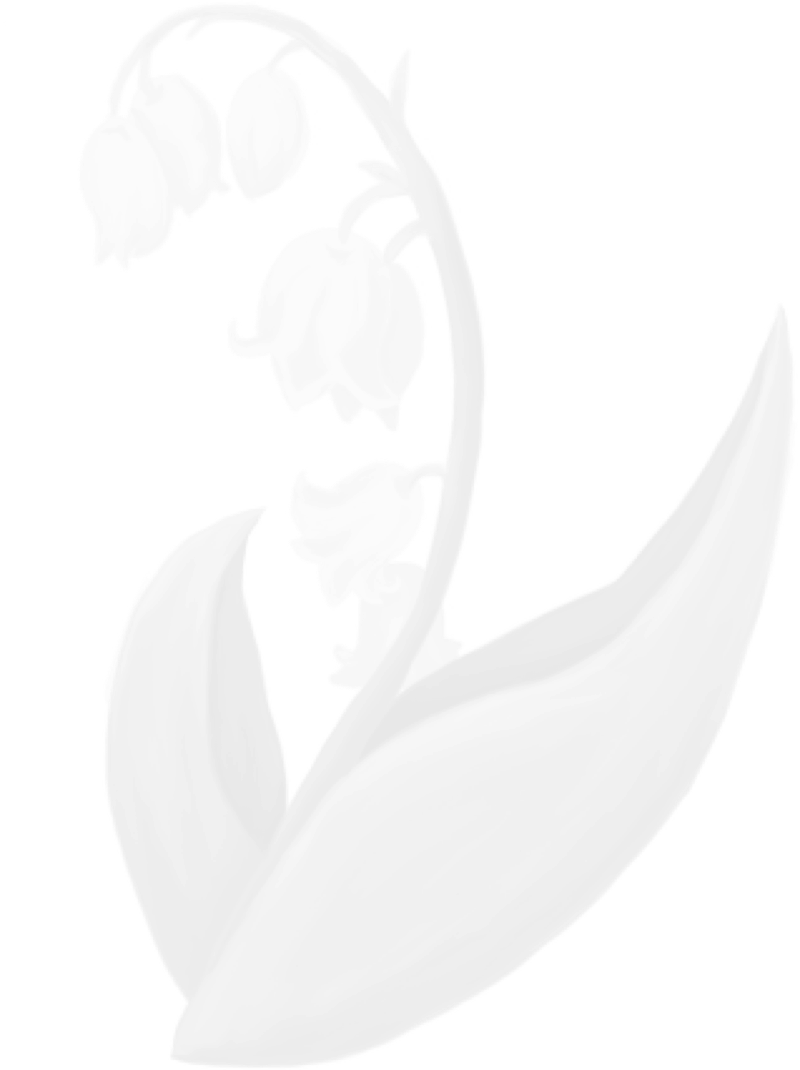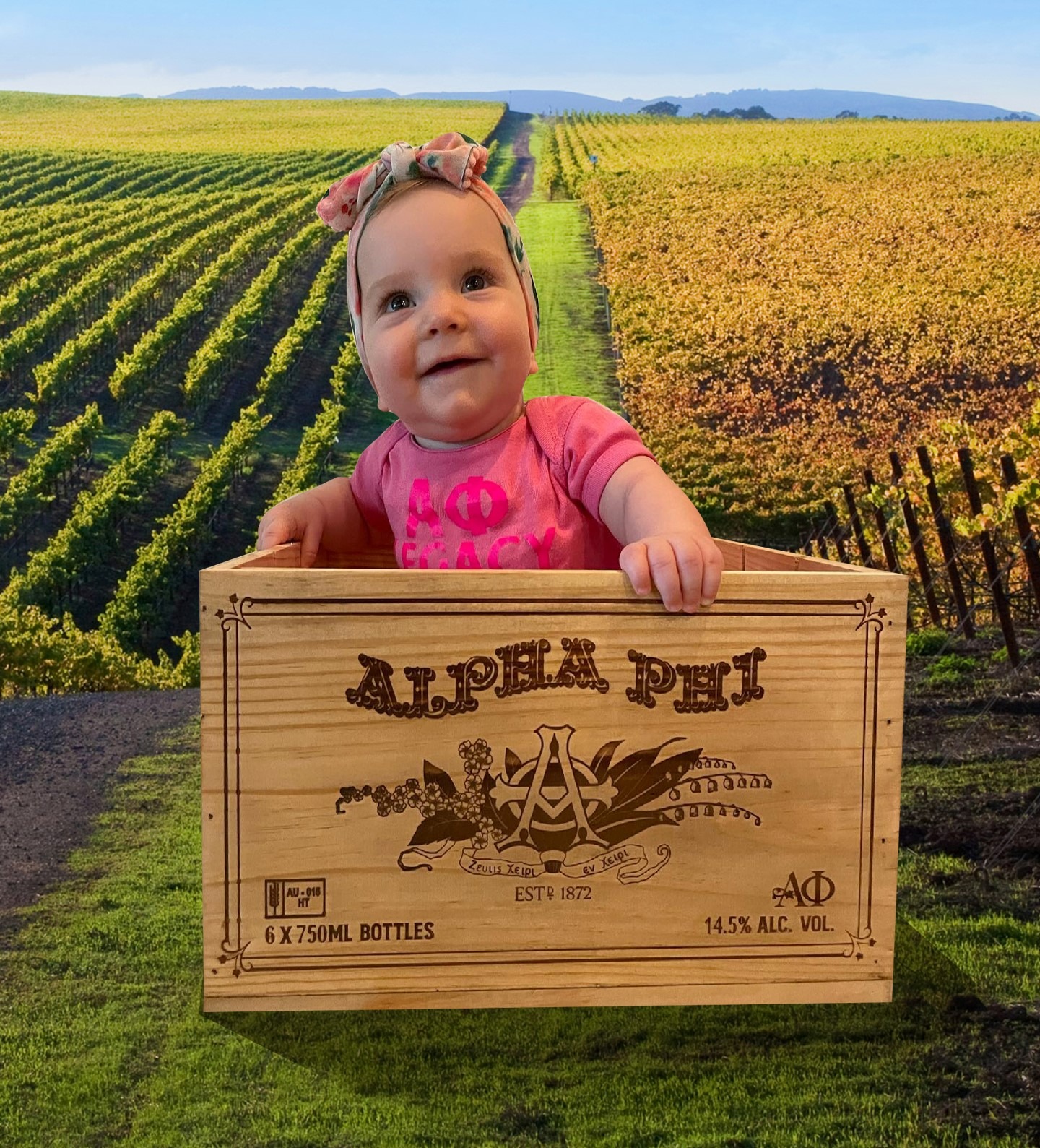 As a member of The Ivy Club, you have a unique opportunity to celebrate Alpha Phi's history and ensure its future!
Since 1872, sisterhood has been shared hand-to-hand, heart-to-heart and Alpha Phi to Alpha Phi. Now, members have a unique opportunity to support Alpha Phi by becoming a member of The Ivy Club. Sisters who join The Ivy Club will receive two shipments of six bottles of hand-crafted, limited production The Ivy Napa Valley wines made exclusively for Alpha Phi by Fairwinds Estate Winery, while safeguarding Alpha Phi's heritage and supporting the member experience. Together, let's once again make a toast that time can never dim.
Picture of Hazel (6 months) in The Ivy wooden crate courtesy of Megan Bartlett (Cal State -Sacramento) – Member #29. Inaugural
Wines
THE NEW VARIETALS AND LABELS FOR THE FALL 2021 SHIPMENT WILL BE UNVEILED HERE IN THE COMING WEEKS!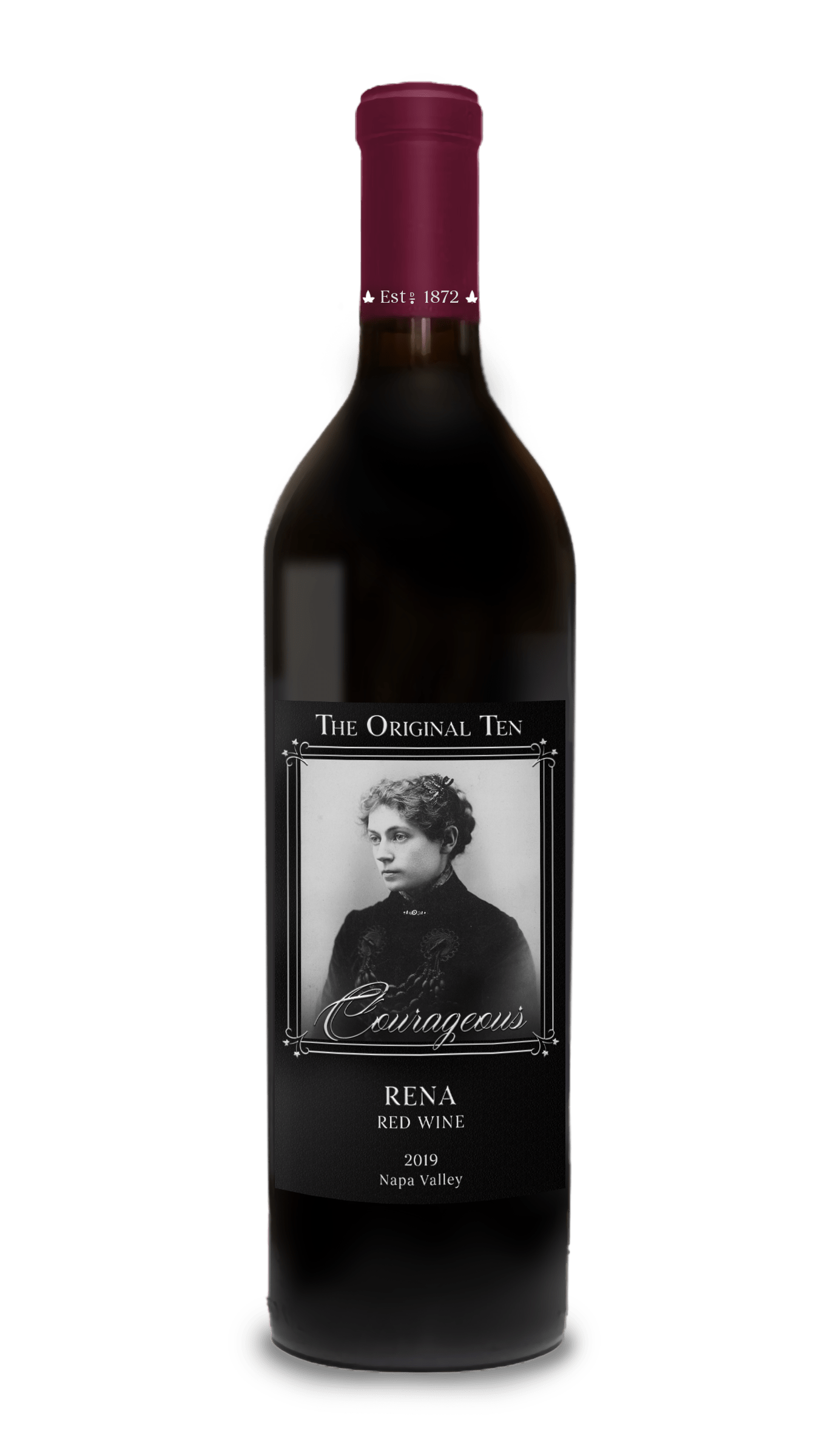 Courageous – Rena
2018 Napa Valley Red Wine

Courageous is the first of ten releases in The Original Ten series. These wines honor our ten Founders and the qualities they brought to Alpha Phi. It takes a courageous person to fearlessly pursue her dreams, and courage was in Rena's nature.

As one of The Original Ten, she served as Alpha Phi's first chapter president, a college professor, an author, a journalist and the president of the Cook County Woman's Suffrage Society of Illinois. She raised her voice so that the voices of all women would, one day, be heard and make a difference.

This proprietary red blend – from our award-winning winemaker Todd Heth – exhibits dark blackberry, bing cherry and plum notes perfectly into layers of coffee and tobacco. The finish is dry with long lasting berry fruit. Silky but firm tannins, this wine is enjoyable now but has the ability to age well in the cellar.
$75 / Bottle

Lily of the Valley
2019 Chardonnay Napa Valley

Few symbols mean as much to Alpha Phis as the lily of the valley. Delicate and fragrant, the bell-shaped blossom connects us to the feeling of sisterhood and the warmth of friendship. Just like Alpha Phis, lilies of the valley are planted individually before growing closely together, in time joining to create a beautiful garden. Be inspired to grow. Be inspired to bloom. 

From the chalky soil of the Carneros region in southern Napa Valley, this gem exhibits lush green apple and bright grapefruit notes while dancing across your palate. This stunning wine is light and friendly with very subtle vanilla and pear blossom hints on the nose. Balanced fruit with tarte acidity makes this wine a classic example of Premium Napa Chardonnay.
$45 / Bottle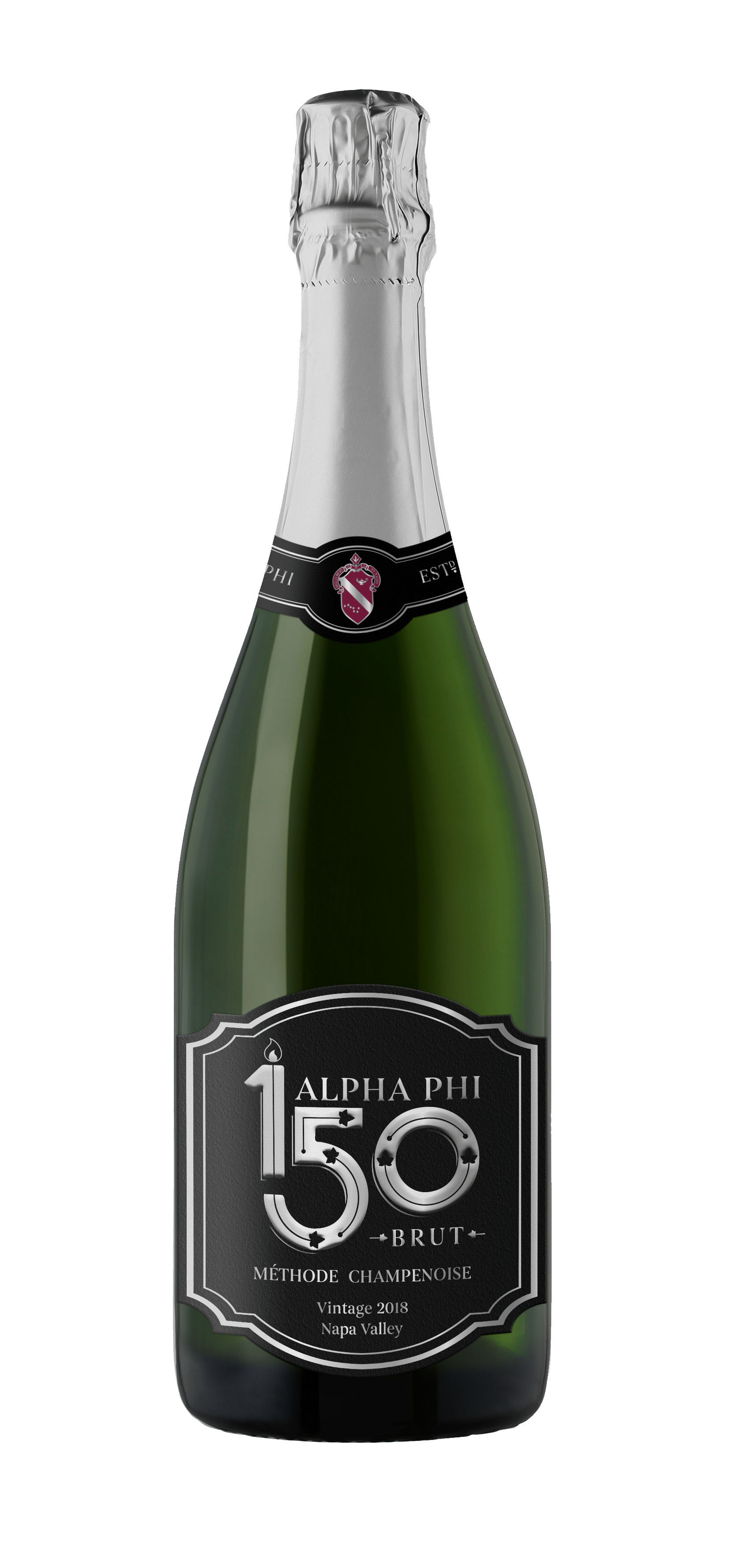 150
2018 Napa Valley Brut Sparkling – Méthode Champenoise

Alpha Phi celebrates 150 years of sisterhood in 2022. The anniversary is the perfect opportunity to reflect on all that Alpha Phi has brought to our lives. Our premium sparkling wine is crafted using the centuries-old "Méthode Champenoise" and draws inspiration from the ingenuity and leadership in our first 150 years. Today, we are a membership of more than 270,000 phenomenal women inspired by the same foundation laid by our Original Ten.

This premium sparkling wine – meticulously and artfully made in the traditional champagne method – rivals anything found from the best Champagne houses in Épernay and Reims. Blended superbly from Chardonnay and Pinot Noir, this magnificent Napa Valley Brut exhibits rich fruit aromatics of strawberry and delicate white cherry that follows through to a creamy mid-palate accompanied with highlights of lime and wet minerality and a lingering vibrant finish.
$65 / Bottle
How Does the Club Work & What Does it Cost?
Wines are allocated based on sign-up date seniority. A $50 one-time non-refundable deposit will be processed to secure your October 2021 allocation. This deposit will be deducted from your October 2021 club shipment cost. Wines are released in two 6-bottle shipments each year in April and October.
The cost for each 6-bottle shipment is $290 to $410 +tax/ship – depending on your selections. Each shipment will arrive in a keepsake vintage fire-branded wooden crate. Nothing will be charged to your credit card (other than your one-time $50 deposit) until a week before each bi-annual shipment.
You will be able to customize your wines. New, library and special edition wines will be offered for your selection. Your credit card will be charged at that time and prior to shipping.
Enjoy your wine and remember, when you share a glass, gift a bottle or visit the Fairwinds tasting room together, you are supporting the Fraternity and our promise of a union hand in hand.

20% of your purchases are given back to Alpha Phi
With every shipment, members of The Ivy Club celebrate Alpha Phi, help preserve our heritage and allow us to continue to offer an exceptional experience to our members.
Alpha Phi has recently begun the efforts to digitize our rich history. To see our archived materials and learn more about safeguarding our history, click here. Alpha Phi is continuously working to expand and evolve our membership experience. To learn more about the extraordinary experience we offer our collegiate members, click here. To learn more about the new and robust alumnae engagement opportunities we provide, click here.
Join today and support Alpha Phi.
Hear About
The Ivy Club
As alumnae, we know sisterhood is lifelong, and now we have a new way to show our Alpha Phi pride by sharing a bottle of The Ivy Napa Valley!
Jackee Schools (Eta Lambda-George Mason)
International President
Every time you open a bottle of The Ivy Napa Valley, you are supporting the effort to preserve our rich history.
Renee Zainer (Beta Epsilon-Arizona)
Executive Director & Past International President
Join Today!
Experience The Ivy Club Benefits & Lifestyle.
– Two shipments a year of 6 bottles (minimum to retain club seniority)
– Wine received in a vintage fire-branded wooden crate
– Exclusive access to limited releases and library wines
– Exclusive access to the Gift Website for wines & merchandise
– Complimentary wine tasting experiences for you and guests in Napa Valley
– Special access to Club Only events and parties
– Your name on the Alpha Phi Founder's Memorial at the winery
– 20% of sales are given back to the Alpha Phi Fraternity
– 15% off Fairwinds Estate wines offered