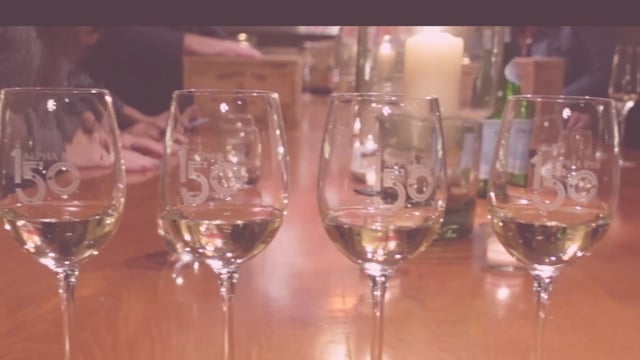 Cheers to Spring!
Join The Ivy Club!
Countdown to Spring Release!
We are excited to showcase the Spring 2022 Release in the coming days! Don't miss out joining The Ivy Club and finding the club level that best fits your budget & lifestyle which supports our great sorority!
00
00
00
00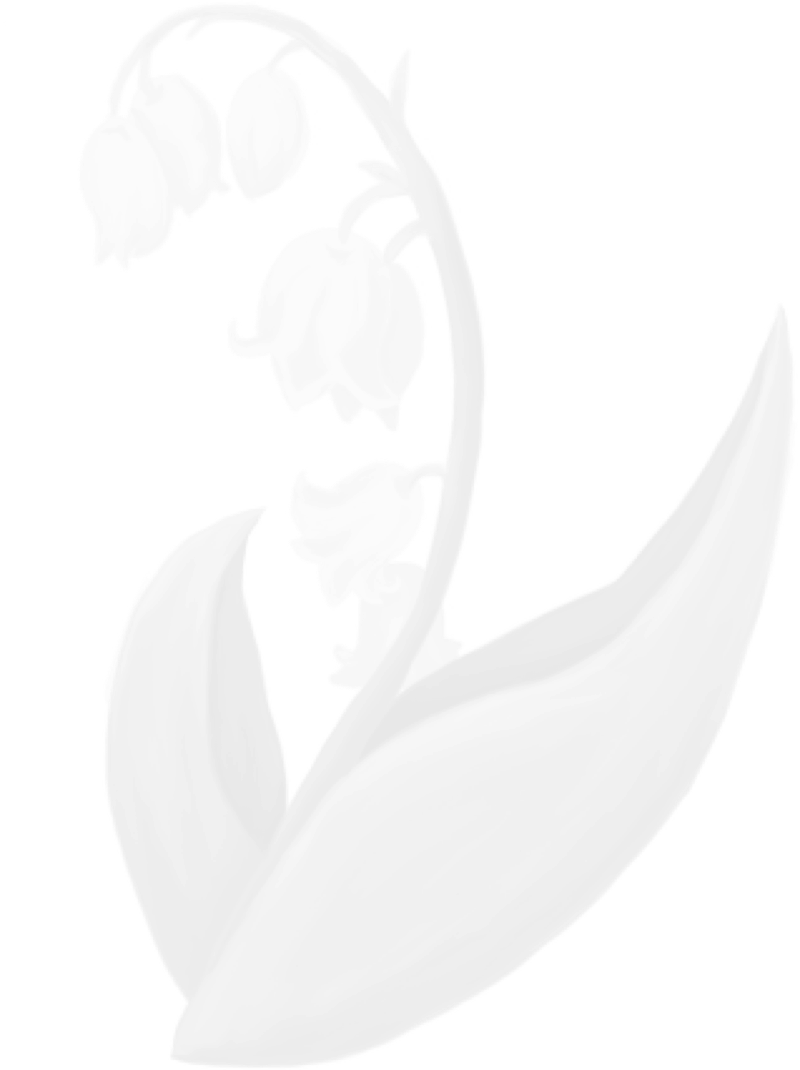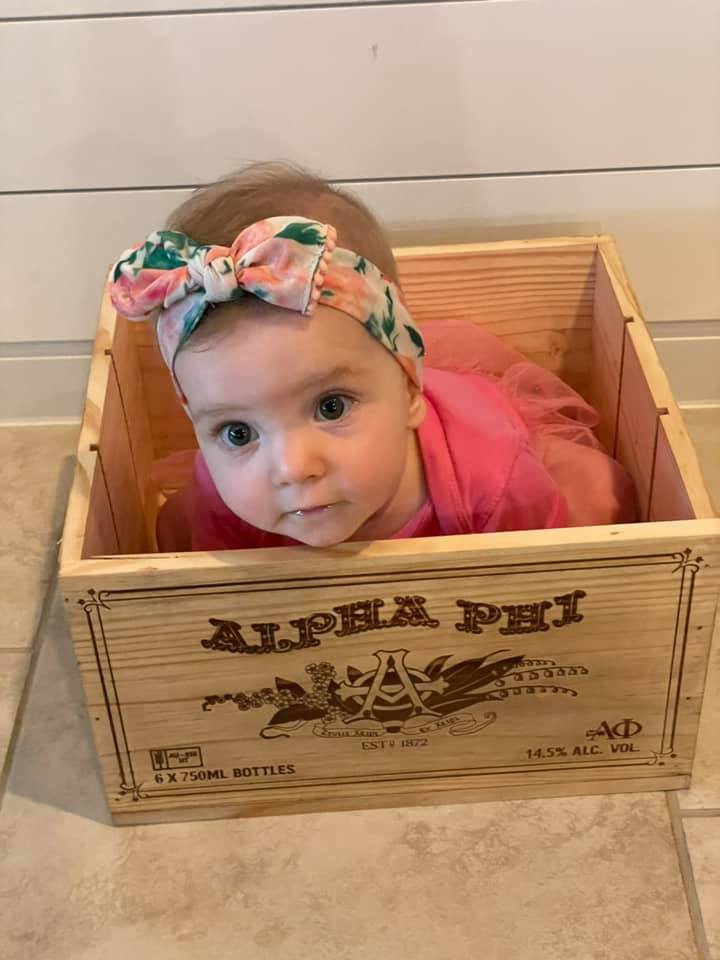 As a member of The Ivy Wine Club, you have a unique opportunity to celebrate Alpha Phi's history and ensure its future!
Since 1872, sisterhood has been shared hand-to-hand, heart-to-heart and Alpha Phi to Alpha Phi. Now, members have a unique opportunity to support Alpha Phi by becoming a member of The Ivy Wine Club. Sisters who join The Ivy Wine Club will receive two shipments (three bottles or six bottles each) per year of hand-crafted, limited production The Ivy Napa Valley wines made exclusively for Alpha Phi by Fairwinds Estate Winery, while safeguarding Alpha Phi's heritage and supporting the member experience. Together, let's once again make a toast that time can never dim.
Picture of Hazel (6 months) in The Ivy wooden crate courtesy of Megan Bartlett (Cal State -Sacramento) – Member #29. Spring
Release
INTRODUCING THE SPRING 2022 VARIETALS AND LABELS!

"Visionary" – Martha
2019 Red Wine – Napa Valley

Martha looked to the future, a visionary whose belief in Alpha Phi inspired her fellow Founders and countless generations of members to strengthen our beloved Fraternity. Recognizing the opportunities available to men who belonged to their own fraternities, Martha challenged the status quo and advocated for women to form their own encouraging societies. She was Alpha Phi's first national president and dedicated her professional work to education and opportunities for women. Thanks in part to her big dreams of establishing an international sisterhood that spans generations and miles, Alpha Phis everywhere are connected heart-to-heart.

Be a visionary.

The 2019 The Original Ten Series Red Wine is an artful red blend created by winemaker Todd Heth. This wine exhibits dark blackberry, bing cherry and plum notes perfectly into layers of coffee and tobacco. The finish is dry with long lasting berry fruit. Silky but firm tannins, this wine is enjoyable now but has the ability to age well in the cellar. The bottle honors the visionary of Martha.
$75 / Bottle

Forget-Me-Not
2020 Chardonnay – Russian River Valley

Fidelity, love and respect – these are what the beautiful Forget Me Not flower represents. Selected as one of our Alpha Phi symbols by our early members, these hardy blossoms are striking beauties that survive the cold and the heat, returning year after year to remind us of our never-ending connection to our sisters. Included in our celebrations of initiation, weddings and everything in between, forget me nots prompt Alpha Phis to remember that sisterhood perseveres from season to season, bringing joy and comfort.

We introduce you to Forget-Me-Not. This Chardonnay is a real gem. Hailing from the cool and foggy climate for the Russian River Valley in Sonoma County, this beautiful medium-bodied wine was grown slowly to build intense flavors over time. This wine was aged in French oak and displays a beautiful balance of fruit, oak and liveliness on the palate and exhibits lush mango and toasted almond. Balanced fruit with tarte acidity makes this wine a classic example of Premium Russian River Chardonnay.
$45 / Bottle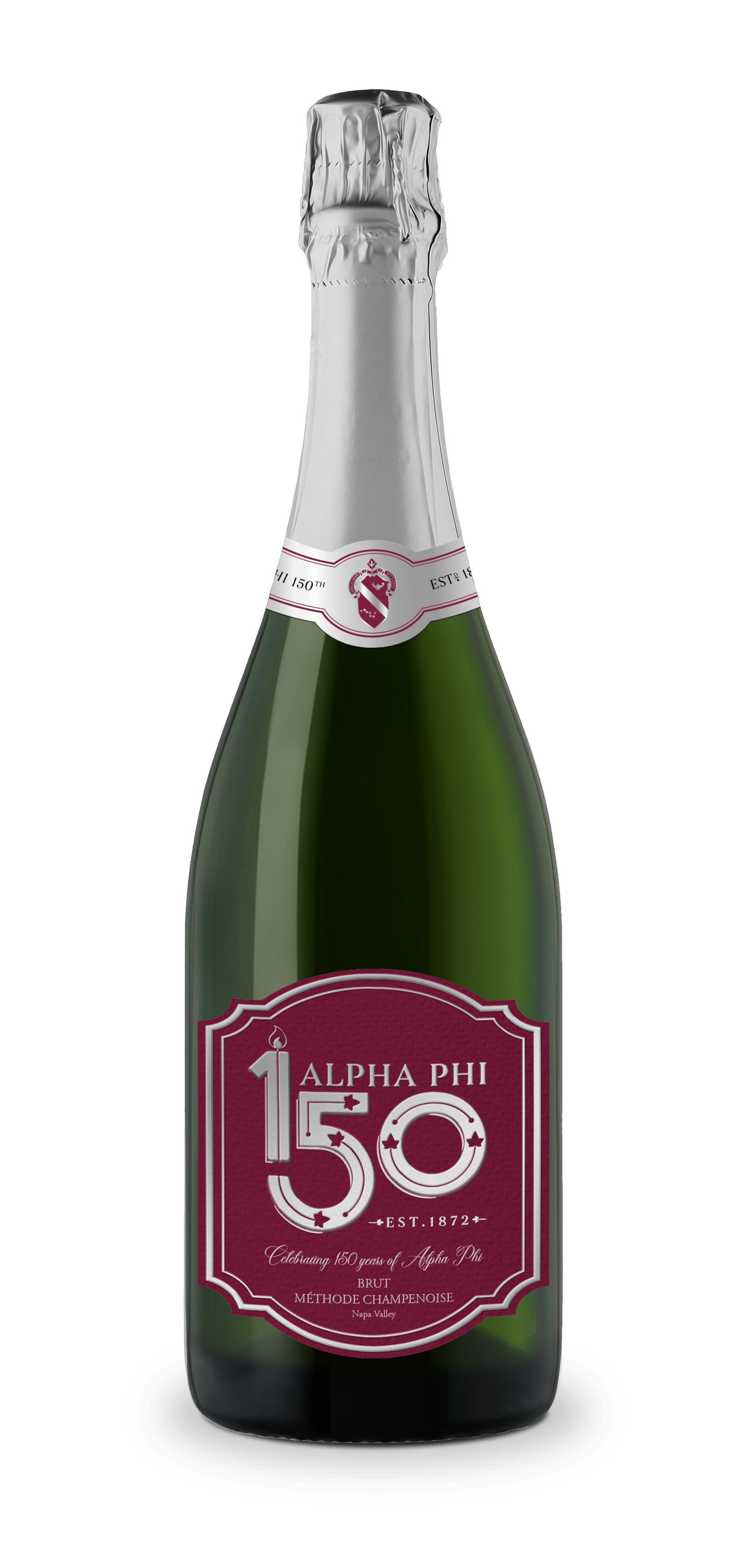 150th Anniversary
Sparkling Brut – Méthode Champenoise – Napa Valley

Alpha Phi celebrates 150 years of sisterhood in 2022, a milestone moment for our beloved Fraternity and sisters across the globe. This release of 150 draws inspiration from the presence our members pledge to one another.

Whether initiated in 1872 or 2022, Alpha Phis of every generation have celebrated success and leaned on one another in the face of challenge. From widespread threats like war and disease, to localized dangers like disaster and loss, our burdens are more bearable because we stand shoulder to shoulder with our sisters. The presence we commit to each other, and the love that guides our thoughts and actions, nurture the bonds formed in the springtime of our youth. That unwavering support steadies us, shines us light for us and is the spark that inspires us to new heights.

Be inspired by the present. Cheers to the next 150 years.

This premium sparkling wine – meticulously and artfully made in the traditional champagne method – rivals anything found from the best Champagne houses in Épernay and Reims. Blended superbly from Chardonnay and Pinot Noir, this magnificent Napa Valley Brut exhibits rich fruit aromatics of strawberry and delicate white cherry that follow through to a creamy mid-palate accompanied with highlights of lime and wet minerality and a lingering vibrant finish.
$65 / Bottle
How Does the Club Work & What Does it Cost?
In order to receive the twice a year shipments and be eligible to purchase additional bottles, you must be a member of The Ivy Club. A $50 one-time, non-refundable deposit will be processed to secure your first shipment only. This deposit will be deducted from your first club shipment cost. Wines are released in two three-bottle or six-bottle shipments each year based on the club level you select. The cost will range based on your selections. The cost of a bottle ranges from $35 to $75 + tax & shipping.
Each club shipment for three-bottle members will arrive in a cardboard shipper that can be upgraded to a fire-branded Alpha Phi wooden crate for a discounted price of $25 ($50 Value). All club shipments for six-bottle members will arrive in a wooden crate at no additional cost ($99 Value). Except for your one-time, non-refundable $50 deposit, your card will not be charged until the Release date. Again, the $50 deposit will be deducted from your first shipment cost.
Each club shipment can also include a special welcome package and gift at no additional cost ($30 Value). Depending on the club level you choose, you can customize your wine selections! New, library and special edition wines will be offered for your selection. There is no long-term commitment, and you may cancel at any time.
Please review The Ivy Club member levels and benefits on comparison matrix presented on the Club page. Enjoy your wine, and remember, when you share a glass, gift a bottle or visit the Fairwinds tasting room in Napa Valley together, you are supporting Alpha Phi!

Proceeds are given back to Alpha Phi
With every shipment, members of The Ivy Wine Club celebrate Alpha Phi, help preserve our heritage and allow us to continue to offer an exceptional experience to our members.
Alpha Phi has recently begun the efforts to digitize our rich history. To see our archived materials and learn more about safeguarding our history, click here. Alpha Phi is continuously working to expand and evolve our membership experience. To learn more about the extraordinary experience we offer our collegiate members, click here. To learn more about the new and robust alumnae engagement opportunities we provide, click here.
Join today and support Alpha Phi.
Hear About
The Ivy Club
As alumnae, we know sisterhood is lifelong, and now we have a new way to show our Alpha Phi pride by sharing a bottle of The Ivy Napa Valley!
Jackee Schools (Eta Lambda-George Mason)
International President
Every time you open a bottle of The Ivy Napa Valley, you are supporting the effort to preserve our rich history.
Renee Zainer (Beta Epsilon-Arizona)
Executive Director & Past International President
Join Today!
Experience The Ivy Wine Club Benefits & Lifestyle.
Membership financially supports Alpha Phi.
Club membership options to best fit your budget and lifestyle.
Two shipments of three or six bottles per year (minimum to retain The Ivy Club seniority).
Wine received in a handmade vintage Alpha Phi fire-branded wooden crate.
Exclusive access to limited releases and library wines.
Exclusive access to the gift website to gift wines and merchandise to friends and family.
Free wine tasting experiences at Fairwinds in Napa Valley.
Special access to Alpha Phi only events and parties.
Your name honored on the Alpha Phi The Ivy Club Charter Member Memorial at the winery.
Membership financially supports Alpha Phi Sorority.
Fairwinds Estate wines offered at 10% off.